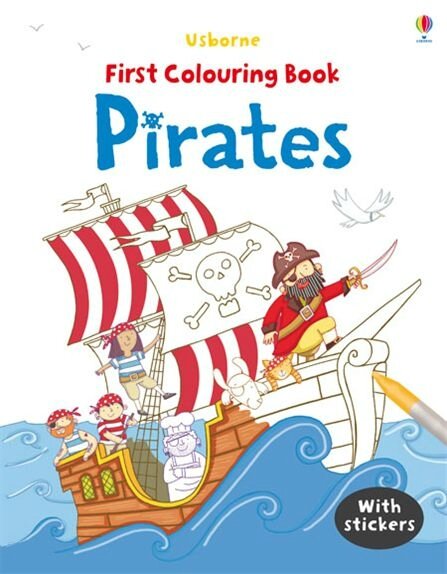 Un super livre de coloriage pour les petits, avec des pirates, des perroquets et des trésors à colorier.
Autocollants à ajouter à chaque page, avec des scènes amusantes du Capitaine Ecrevisse et de son équipage, qui se lancent à la recherche d'un trésor caché.
Mais aussi des dessins du bateau en haute mer, des pirates qui rament jusqu'à une île déserte et qui creusent pour trouver de l'or, une fête de pirates, puis une carte au trésor...
A swashbuckling colouring book for little children, packed with pirates, parrots and treasure to colour.
With fun scenes of Captain Crayfish and his crew as they set off in search of buried treasure and stickers to add to every page.
Scenes include the ship on the high seas, rowing to a desert island, digging for gold, a pirate party and a pirate treasure map.
Age : +3
16 pages + 2 pages d'autocollants / + 2 sticker pages
Dimensions : 27,6 x 21,6 cm
Couverture souple / Paperback
Prix - Price : 5,99 €